At the last week of every month, the employee looks forward to paying, for he works hard throughout of the month. 
"To err is human, that holds the most significance in payroll calculation." 
The result? Frustrated employees with low morale. 
There may be an error in the calculation as in the previous month, which does not mean that the employee has to go through a series of scary processes to correct? As a small business, you can only hope and pray that this does not happen as the scope of error in payroll processing is very high.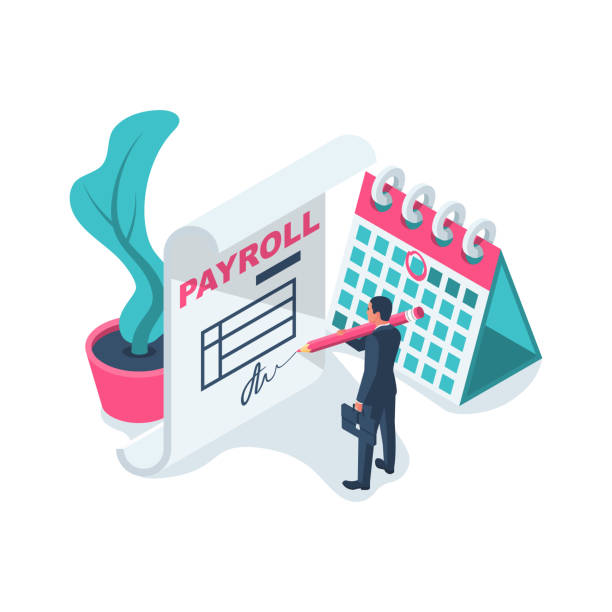 Small businesses are everywhere and competition is higher than ever. One of the ways to be successful in an organization is to be able to recruit and most importantly, to retain the most skilled staff. If this is to be achieved, all small details of employee satisfaction need attention. 
Investing in the right payment software can help organizations achieve this to some degree. The way SMEs manage human resources is less productive as people are often hired to do the job. There is very little or no attention to the possibility of human error and its negative consequences for employees and the organization as a whole. 
That is why Connect online HR software with a wide payroll is the best bet as an SME as it comes with a host of benefits that ensure efficiency, timeliness, accuracy and cost-effectiveness. Payroll is automated and integrated seamlessly with presence and time management, which allows HR to focus on the core business issue and not always cling to management work. 
Productive Usage of Time

 

Errors Free Payroll

 

Designed According to Business Needs

 

Employee Self Portal

 

Integration and Access with other HR modules

 
Productive Usage of Time
Small businesses spend most of their monthly income. This is also accompanied by the rush of endless hours, days and months in preparation for the end-of-year tax. Using HR software and payroll makes all of these processes automatic and eliminates the possibility of error in calculations. An innumerable number of hours are being saved, which can allow HR people and financiers to focus on other important tasks that require their immediate attention. A vicious circle of commitment to payment ends as it is replaced with a few clicks. 
Errors Free Payroll
Manual processing will create errors that can lead to tax miss calculations, submission of forms with incorrect information and much more. And these mistakes come at a cost! Therefore, HR software becomes more sensitive as it helps organizations to avoid these errors. Connect Online HR software is also constantly updating their systems to keep up with government and company requirements. 
Designed According to Business Needs
Whether you use a weekly or monthly payroll, what compensation structures for various roles, benefits, bonuses, all of these can be customized and tailored to suit the different needs of the organizations. This greatly reduces the effort on the part of the director to always ensure that all requirements are complied with. 
Employee Portal
Connect Online payroll system provides anytime anywhere access to employees where they can view their salary records and benefits with the click of a button. This online HR Software payroll can enhance the work ethic of employees as access is free and promotes a culture of transparency. All-important work-related information, including sensitive documents, can be stored online. This allows them to have more control over their working lives and saves time for employers, who can easily access this data.
Easy IntegrationandAccess 
It also comes with integration options, which can allow employers to provide access to employees, HR, options to sync with presence or tracking time etc. Regardless of the requirements, software integration with features in payment software allows you to interact with other people in a way that minimizes pressure on administrative work and makes processes smoother and easier. 
Connect Cloud HR software is based on industry-leading technology, a cloud-based system that manages complex challenges facing HR managers, enabling them to easily manage complex HR tasks. With centralized data management, all of your company's data is collected on a single website, making it easy to access, edit, authorize and export everything you need on the go. Employees of your HR company team will not be required to re-collect personal information. 
To request a free demonstration or talk to one of our experts about the great benefits of connecting online employee management resources that help transform your HR department, contact us today via +92 300 1110365 or email us info@connecthrms.com.