HRMS or Human Resource Management System is a stack of software that use to manage HR functions in any installed organization. From employee hiring to data management to payroll, benefits, training, talent hunting, employee management, and attendance, HRMS software shapes the control over employee's management and gives power to its user by putting right information of a company's and its employees. HRMS software is a tool that allows HR professionals to control and manage employees. HR is also called Human Resource Information System, HRIS.  In this modern tech era, where innovations are happening on daily basis, HR software and HRIS software can deploy and manage on clouds.
Transformation of HRMS | HRIS in the Cloud
HRMS or HRIS is the right to set of software systems that help a company to run efficiently and effectively in the present and future. The human resource management system is the right tool to make the right decisions and demonstrate the right value to HR professionals. HRMS is a vital tool nowadays for any organization. With a better understanding of the cloud and digital technology, they have made a significant contribution to the creation and sustaining of a productive workspace with the help of the Human Resource Management System (HR) in the clouds. In line with the business, the HR department will need to update and customize. In order to be change agents, HR, choosing the right HR management cloud to manage the entire employee life-cycle. Spread of local, with their top of the HR features, such as wages, salaries, and bonuses are handled by individual HUMAN resource management is not integrated with the use of the so-called talent management, workforce optimization, and education. The reason why usability is more difficult, reduces the comfort of the user and makes it difficult to analyze the data in order to get useful information.

Top 10 Benefits for Customers Move from On-premises HRIS | HRMS on Cloud base Connect HRMS | HRIS in Pakistan 2021
Personal and Modern User Experience (UX)
Adaptable and Extensible Architecture
Intelligent Application
Complete Human Capital Management Cloud
HR Business Value
Human Resources Cloud Powerhouse
Data Security and Privacy Controls
An Engaged and Vibrant HR Community
Proven Customer Success
Global Reach and Capabilities
User Experience That Matters (UX)
Connect Solutions Human Resource management software intelligently combine simplicity and modern user experience, the personal user experience that matters. It is so simplified user-friendly seamlessly engineered software system, understands employees to tailor areas, his profile, learning corves, monitor employee and his role as well.
Adaptable and Extensible Architecture
A human resources cloud platform that delivers an adaptable and flexible solution to meet ever-changing business practices, regulations, and environments ensure a business's ability to stay agile and connected.
Smart, Intelligent Connect HRMS Application
Connect HRMS designed to uses an AI-first approach. This means that data science and advanced machine learning are combined together in order to help HR managers, get smarter, the work is easier. To improve the talent management system, making it possible for the company to unveil the full details of the employees and increase efficiency quickly.
Complete Human Resource Management on Cloud
Organizations can run their business with a single HR technology partner. With the Connect Cloud HRMS, HR managers can manage the employee lifecycle, integrate it with the organization including finance and sales without compromising speed and security.
#1 HRMS in Pakistan
Any HRMS customers can upgrade to Connect HRMS cloud software application to enjoy the benefits of the best HRMS system in Pakistan. Connect Cloud HR can boost business values through user engagement, integrated process, and lower cost of hardware maintenance.
Human Resources Cloud Powerhouse
Cloud computing is the biggest innovation, and to get cloud complete benefits, move your traditional HRMS to Connect Cloud-based HRMS. Get Benefits by creating and establishing a future proven HR platform, today through the best HR in Pakistan.
Security and Privacy
By moving on to Connect HRMS, you get multilayered security, by default data encryption. Connect HRMS offers identity, security management, and performance by running on state of art cloud Infrastructure.
Maintains free Environment
Cloud-Based Connect HRMS system is a maintained free system. It means you can focus on the performance of your organization, not on computer hardware or problems related to it. 9.proven High Customer Satisfaction At every stage of your cloud, connect partners with you, in order to ensure the success of your HR project. The Connect Cloud HRMS has access to it, for the Success of the Managers, on-demand training, and the success of the planning tool. We offer the best customer service around the clock, to help you maximize the value of your investment.
Global Capabilities
Connect HRMS is designed globally at the core to meet both corporate and regional needs for any region and language in the world. It supports Multi-Languages and scenarios according to the region.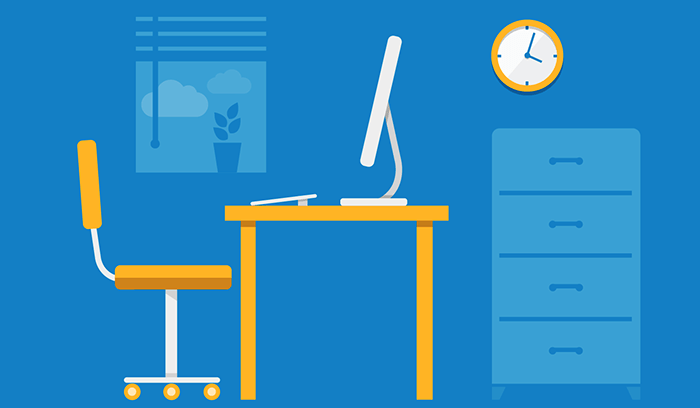 Connect human resource management software helps transform transactions of HR into worthy employee experiences and helps in shaping the future of a company workforce.
Top Human Resource Management Software Systems in Pakistan
HR managers are moving to a cloud-based HRMS to get top benefits of human resource management software systems such as those found in Connect HR | HRIS. Connect HRMS is the #1 human resource management system as per its users' feedback. Connect HRMS Software Provide a superior employee experience by engaging them continuously and to be more productive Aligns a company's people strategy to support its evolving business strategy, adjusting to the ever-accelerating changes in the business landscape Support of the company's strategy for its development, as a company, the correction strategies have been the ever-accelerating pace of change in the business landscape. Connect human resource management systems is Innovative HRMS software by keeping up with new technologies such as AI, chatbots, blockchain and etc The right tool for Transformation in the 21st Century is for those HR organizations who want to adopt new innovative tech and the best HRMS cloud solutions to drive organization value.