Around the globe, Governments are encouraging SMEs to move digital, the adoption of automated processes in the organization's HR department has become increasingly important. Time and travel to the same place are often overlooked by businesses that focus exclusively on boosting external growth, leaving employees underdeveloped. An outdated system can be difficult to use and lacks the variety of features those new system has. System instability can have a negative impact on a company's future growth opportunities and the current bottom line. Real growth occurs in businesses led by management who think over time. While marketing is important, business owners should also recognize that creating efficient systems that allow HR and other internal teams to function effectively are equally important.  
Here are 8 must have features you should look for in a time and attendance.
Time In and Out
Let's start with the most important feature that a time attendance system must have. The main purpose of the time and attendance module is to allow employees to easily enter and exit and keep a record of their working hours. Options should include magnetic card readers, PIN numbers or biometric scanners that identify staff fingerprints.
Flexible Time Roster Scheduling
Businesses are now offering flexible working hours to its employees that allow them to start and end their days at different times. Some prefer to keep the workday more organized with a synchronized work plan. Good time tracking software go beyond its basic functions of keeping track of time (or otherwise) of your employees. Software should allow you to create and manage multiple schedules and lists. Such performance should also be accompanied by features that inform you of any tardy or AWOL activity.
Leave Management
In addition to monitoring your staff's presence, a proper attendance management system should help manage absenteeism. Although absenteeism is unexpected due to illness, leaves or last minute – it should be easy for managers to quickly see who is in, who is not, and that each person has the right to additional overtime and allowances.
Integration with Payroll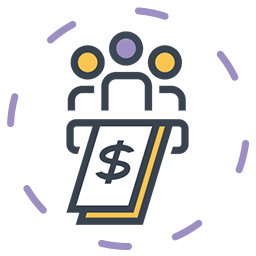 If you think your salary payment process has been implemented and it is automated, your time and attendance module should be able to integrate seamlessly into your payroll; can provide relevant details of the existence of a pay cycle that can be used to calculate pay and other benefits quickly and accurately. This, of course, can only be achieved through integrated solution. Without a complete HRMS, there will be a chance that data will be lost between steps from time to time. For example, if the processing fee per person does not know that the work has been terminated, the wrong final payment may be considered. Such information should be readily available where the employee, manager, and personnel management is to prevent any possible errors.
Compliance according to the Law
Labor laws and regulations may impose a maximum number of working hours in your country or state. From time to time the time management system should monitor the break, use that data for reporting and compliance purposes, and provide automatic notifications if break patterns that do not meet legal requirements. Employees are entitled to leave; overtime pay and a day off as per compliance with the company's regulations. Whether you have a team of employees who have the right to work overtime or other employees who have the right to rest, Time and Attendance software system should be able to handle such situations.  
Mobile app
Nowadays, employees of the organization are more likely to be dispersed, and other employees work in the field, at home, or elsewhere. The mobile version of your time and attendance software should allow employees to access their mobile devices. This will give you an overview of the hours worked by all employees and not just 'on-premises' employees. Mobile applications can also include GPS tracking devices for employee security or location monitoring.  
Elimination of Missed IN\OUTs
Old punch clocks were prone human error. It was easy for the employee to return to lunch and start working, forgetting to stop in time to get in the fist. When the error occurred, it was probably at the end of the replacement. The manager will be required to verify the employee's correct working hours. Modern personnel management systems are designed to alert manager and punch-in function missed using self-help sites and mobile alerts. This will eliminate any chance missed attendance records.
Dynamic Reports
Time and attendance management software system should be able to provide relevant reports and statistics using system data. Expect your software to provide you with information on various reporting reports, providing details of hours worked, switching patterns, etc. for the purpose of constantly improving the efficiency. Connect HRMS software offers complete solutions for attendance and time management. Through this software HR teams can take power to control and monitor employees and employee's productive hours with ease. Through its powerful module of multi-dimensional reporting feature, HR managers can showcase employee KPI's to the superiors in real time. Payroll module works seamlessly with attendance management system, at the end of working month it calculates accurate working hours. time and attendance system of CONNECT HRMS is so intelligently designed that eliminates the fake attendance. Contact Us to book a Demo.